Tracy was the dj for our wedding the summer of 2012, and my husband and I were very happy with her services. She provided music for our ceremony, reception, dinner and dance, and transitioned between each of these events seamlessly. She played a wide variety of music, which was consistent with our requests. She also made sure to avoid music we didn't like. Her rates were very competitive, which also included a wide variety of high quality sound and lighting equipment. She was friendly, professional and well accommodating. We had music requests for our ceremony that weren't considered "traditional" but she made sure to have them available to us. For the dance, she played music requested by both us and our guests, which kept the dance floor packed all night! We also requested to have our last dance of the evening outside and Tracy brought her equipment outside with her, which we thought was a very nice touch. Overall we would definitely recommend Tracy's dj services for any special event!
Candace Gainer Wedding 2012
Craig and I would like to thank Tracey for doing an awesome job at our wedding. The pictures turned out great and the music she played was enjoyed by everyone. Tracey was very professional and her experience came through. I don't think the night would have gone as smoothly as it did without Tracey running the show. We are so happy with our pictures that it's difficult to choose which ones we want! Thanks Tracey, for making our day so special!
Denise & Craig Hockaday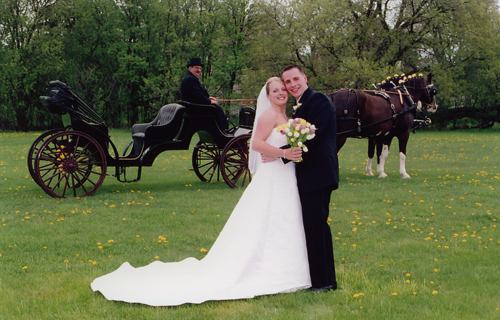 Jennifer & Joshua Davy
Thanks so much Tracey for such beautiful pictures. You really know how to capture those special moments. Tracey's done such a wonderful job on my wedding pictures. Anyone looking for a great photographer, you got her right here. Thanks again so much Tracey!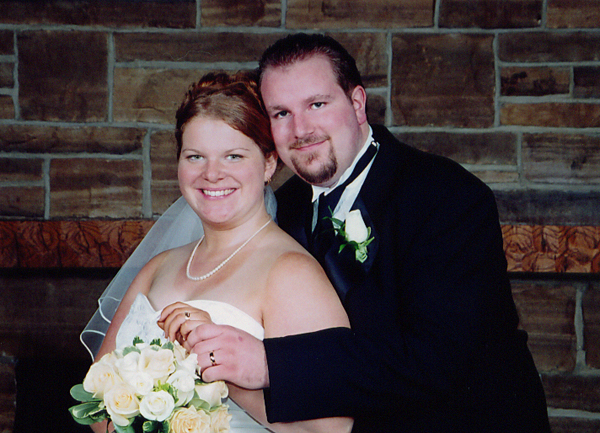 I have had the pleasure of knowing Tracey for many years now.
My first experience with Tracey and photography was in approximately 1980 when she did some portraits of myself for my, then current, boyfriend.
Tracey chose a wonderful waterfront area and the pictures were nothing short of amazing.
In 1990, Tracey also did engagement photos for my husband and I. They were also "nature" photographs, taken at the same beach front location. Those photographs are still proudly displayed in our home, and receive numerous comments of approval from guests.
In 1992, Tracey was our photographer for our wedding. She was awesome! Tracey puts alot of herself into every wedding day, and knowing from her own experiences, how important this special day is, I believe she goes above and beyond the usual services provided.
After the wedding was over and we went for our traditional picture taking session, Tracey thrilled us all with her innovative and interesting poses. My favorite ones include a photo where the girls in the bridal party are holding the groom horizontally off the ground, and where the men in the bridal party were holding the bride (me!). The other "fav" is the one where I am peering over my new husband's shoulder and giving Tracey the "okay" sign, and when my husband is peering over my shoulder with a huge grin, and a thumbs up sign.
Tracey is a true romantic at heart. This quality has given her an artistic impression that I've yet to find in other photographers for wedding photography.
Tracey is warm, understanding, and very easy to deal with. You would not be disappointed should you choose to retain her services.
Should you like me to email you scanned copies of any of the photographs mentioned above, I would be thrilled to do so!

Congratulations on your upcoming wedding!

Most sincerely
Kim McMaster
3206 Grenfel Rd.
RR# 2 Utopia, Ontario, Canada
LOM 1TO

KimMcMaster@aol.com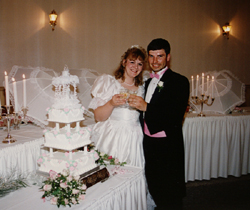 Angie White
mwhite219@home.ca
Tracey shot and dj'd our wedding last weekend and it was the best time of our lives!!! She was wonderful.

Chris & Bodi Burn
wawhenwe@sympatico.ca
Hello, Tracey. I had a wonderful time at my party and really enjoyed the music that you played. I have had several of the guests mention that they thought you did a great job (as a DJ) and your selections kept the party going. Many of them told me that they do not normally stay that long at a dance party so you must have done it right. I hope that it might lead to more engagements for you down the road. Thank you so much. Regards, Bodil (Burn)


Kristy Skinner
imchildofgod@home.com
I just want to thank Tracey for doing my graduation pictures! THEY WERE THE BEST!!!


Lori O'Donoghue
iamcrazyone@home.com
Comments:I would like to thank Tracey for the beautiful Grade 8 graduation pictures she did for my daughter's graduation. I would recommend Tracey to anyone for any photo's needed. And I would like to take this opportunity to thank Tracey for the beautiful editing job of the photo of my mother that we used for her funeral. It turned out great.


Michelle and Mike
Thanks so much for being our photographer, it makes the day so much easier when you have confidence in those around you. With Sincere thanks Tracey for all of your personal service and genuine photographic talent! We could not have been more happier
Thanks again


Lori and Kevin Abell
Thank you for all you have done for us on our special day. Your assistance was greatly appreciated.


Kathy & Karl
Thank you for being such a blessing to us. We enjoyed your bubbly personality and your professionalism. Thank you for helping us. God bless you so abundantly


Grant & Marilyn Hayward
Thank you so much for helping make Val & Tim's day so perfect. The pictures are beautiful and a lasting memory for us.


Cathy & Kevin
Thank you so much for doing our wedding. I can't tell you how much it means to us that you have come to Barrie just for us
God bless you Tracey, thanks again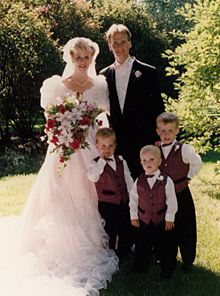 Shane & Colette Newman
Our wedding pictures turned out beautiful, and a special thank you to you


Denise & Steve Eccles
Thank you very much. We are very happy with our wedding album
Thanks again


Allan & Annette Peaker
Allan & I just want to say thank you for all your time and effort and beautiful prints! Thank you so much for your help and for the beautiful work you've done!! It means so much to Al & I and we really appreciate it and you for helping us on our special day
God bless you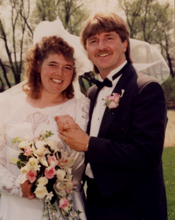 Andre & Carrie Pacquette
We want to thank you both for being part of our wedding. The pictures are terrific.
Thanks again and God bless!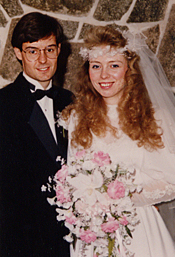 Darryl & Denise Wagner
When we think of all the wonderful gifts that God has given us, we specially think of you! We want to thank you for all of the time, energy, expense and creativity that you have given into our lives and to make our wedding day so much more wonderful! You have blessed us so much with your giving - and the pictures are INCREDIBLE!
We thank God for You
Love & Laughter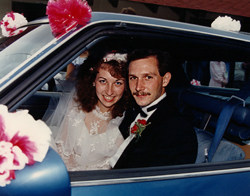 Wanda & Vince Halket
Thanks for all your work on our wedding day. We appreciate the photos!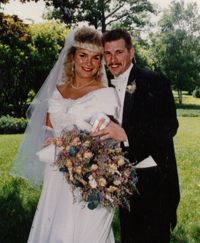 Kim & Tom McAllister
Dear Tracey, thank you for the terrific job you've done with our wedding photos, we are so very pleased with them. Your kindness and co-operation with us will never be forgotten.
Thank you a million!